Why work at Ranson?
All the best, all the time, all the way

Ranson offers an excellent service and the best quality at the best price. The combination of the biggest, best brands and our own top-quality products make us a powerhouse. Just like our huge catalogue with thousands of carefully selected products and ingredients. Add to that a super fast and all inclusive service, a huge stock and motivated employees and there we are, Ranson!
All the spirit
It is not for nothing that this motivated group of employees is one of the identifying pillars of our growing family business. At Ranson, we consider all employees to be part of the family. We realise only too well that without our administrative staff, SPOCs (customer service), Ranson Rockets (production staff), Ranson Rangers ( warehouse workers) and Ranson Roadies (drivers), we would not get very far. Everyone on our work floor is given the space to develop. To be able to grow to your full potential in this relaxed working environment, you have to be a hands-on person. A hands-on mentality and a healthy dose of team spirit are a must, as are the necessary flexibility and a sense of adventure.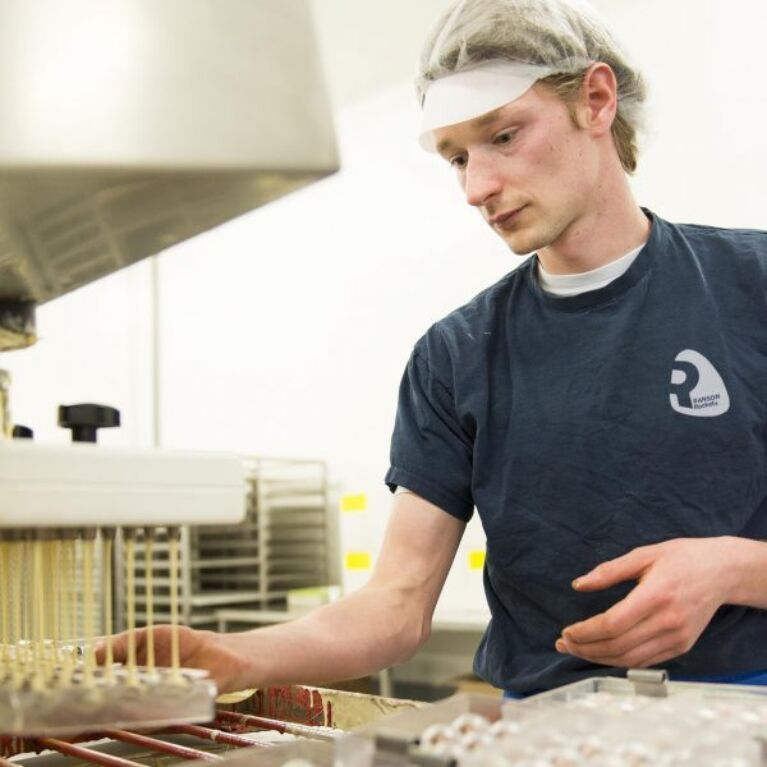 " The development of new products, tailored to the customer, ensures that there is a great deal of variation in production "
Sammy Decaluwé - Ranson Rocket - Production manager chocolate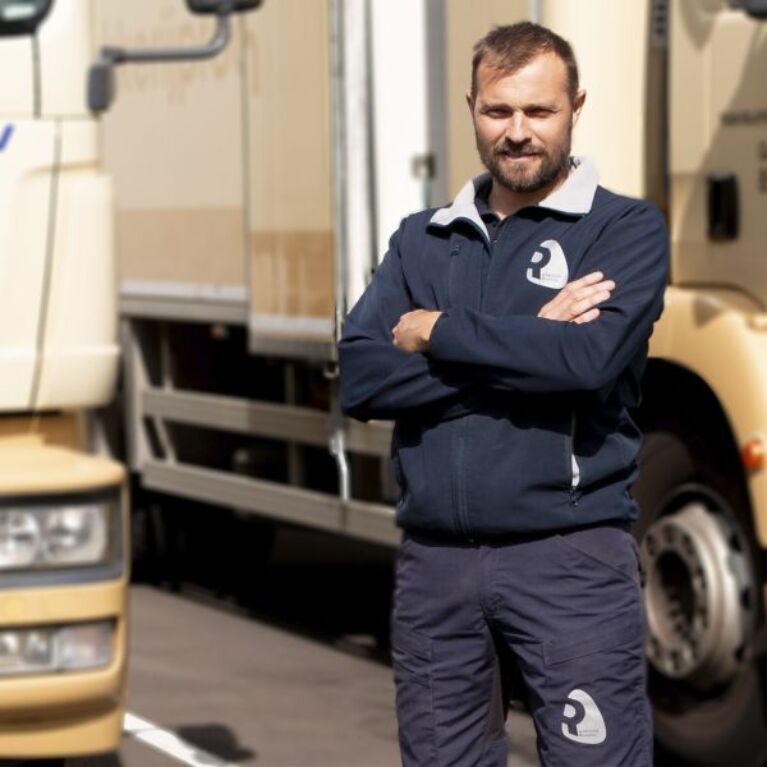 " Because we deliver the goods to the customers' warehouse, I help provide an additional service that is appreciated by the customer. "
Verino Descheemaker - Ranson Roadie - driver
Convinced?
Welcome to the family!
Ready to claim your spot on the family portrait? Good news, because we are always looking for expansion. Click on to apply for one of our interesting profiles and 'say marzipan'